Planting a new tree is an excellent way to renew your property. More often than not, when you're planting a new tree, it comes as a sapling. Saplings represent the juvenile stage of a tree, the second stage in their life cycle; at this point, the tree is not big enough to be considered a mature tree.
While the tree might look hearty enough, at this stage, the juvenile tree is very vulnerable. Here's what characterizes a sapling and our recommendations for ensuring it grows healthy and even.
How We Characterize The Juvenile Stage
Saplings are trees in the "teenage" phase; for most species, this means they are over three feet tall but still unable to produce flowers or fruit. The juvenile tree will have long, slender branches, pointed tops, flexible trunks, and smoother bark. Caring for juvenile trees means protecting them and giving them enough room to grow while they establish themselves in their surroundings.
You'll want to purchase and plant your sapling in early spring when the ground is no longer frozen. Before you plant the juvenile tree, inspect it for broken, diseased, and dead pieces. Once your young tree is placed within the ground, make sure it gets plenty of water to get it started on the path to success. When you give saplings enough room and water, they grow into mature trees much faster and establish their roots more firmly.
Protecting Trees In The Juvenile Stage
The juvenile stage is when the sprout continues to grow but has not yet reached the stage of complete maturity. As such, it's still very vulnerable to harsh weather, drought, animals, and other environmental factors. The best start you can give a sapling is by planting it in a space where the tree can get enough sunlight and has enough space to grow and spread out comfortably. 
One of the most important parts of ensuring that your sapling grows up healthy and strong is ensuring that your plant is getting enough moisture. Along with watering it, you should also give it an ample covering of mulch around the base to protect against the sun and keep your sapling's roots appropriately hydrated.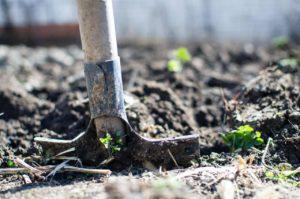 As it grows and thrives, pruning is essential to help your juvenile tree grow effectively. It's the most effective method for correcting growth issues, like if the leaves start to get too dense or patches appear in the tree's canopy. At this stage, the property owner can also influence the growth patterns and form of the tree, but the small size makes it easy for the pruner to accidentally damage or even kill it. Hire an arborist to give the young tree a regular pruning; they can ensure that the growth pattern of the branches stays healthy and even.
If you need help caring for your juvenile trees, get in touch with Brockley Tree Services today! Our expert arborists can assess your saplings, diagnose potential problems, and make sure that the tree is growing to its fullest potential!