In recent years, most municipalities in Ontario have enacted tree protection by-laws. These laws are designed to protect trees on both public and private land. The City of London is one of these municipalities, having had a by-law protecting both forested tracts of land and individual trees that meet specific criteria since 2016.
The Purpose Of Tree Protection By-laws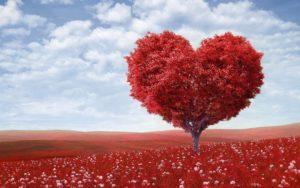 The rules and permits for tree protection by-laws can be very different across municipal boundaries. Some were enacted as measures to fight the destruction caused by invasive species like the Emerald Ash Borer. Most of the by-laws, however, are just parts of initiatives aimed at preserving green space in urban settings, both on public and private land. 
The rationale behind these by-laws is taking the trees into account as urban spaces develop around them. 
The focus of Toronto's Tree Protection by-law, for instance, is on construction. All applications related to construction have to include a Tree Protection Plan that details how they will preserve protected trees, and this plan must include consultation from an arborist.
London's Tree Protection By-laws
The Forest City has had its own Tree Protection By-law on the books since 2016. The by-law was enacted as a part of London's 2014 Urban Forest Strategy, helping the City protect, maintain, and plant more trees. It has created two special distinctions: 
Tree Protection Areas: These are areas designated on the city zoning maps that protect every tree, regardless of the species and size, unless a permit is issued for its removal.
Distinctive Tree: This is any tree equal to or greater than 50 cm in diameter located on private property anywhere within the Urban Growth Boundary of the city of London. An Urban Growth Boundary is a space in which development can take place. Trees that fall under Distinctive Tree status must be preserved, even if they are on private land.
Trees near your property may be removed by the City, and you will receive a notice before a crew takes it down. If you have an unwanted Distinctive Tree on your property, you will have to go through a permit process to have it removed. This includes trees that you know are diseased or dead, though you wouldn't have to pay fees related to permits for these trees. You do not need a permit to have a tree trimmed or pruned in London.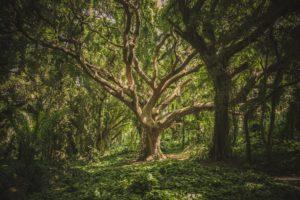 Why Is Green Space Important?
Preserving green space like parks, woodland, and public gardens are important for both the people in the city and local wildlife. These spaces help improve the environment of the city, as trees produce oxygen and help filter out harmful air pollution. Green spaces with lakes, ponds, and fountains can also help moderate the temperature of the area. These spaces also nurture local wildlife populations
Protecting these features reduces costs for heating during the summer and improve the mental health of those living in the city. According to the World Health Organization, physical activity in a more natural environment can help reduce stress and relieve mild depression.