When it comes to hiring a tree service company, you want to make sure you're getting the best possible service. After all, your trees are an important part of your property and you want to make sure they're being properly taken care of.
Get referrals from people you trust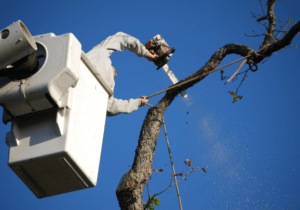 When it comes to making an important decision such as hiring a tree service company, referrals from people you trust can be invaluable. Take some time to ask family members, friends, and neighbors for their opinions and experiences with local tree service companies. A personal referral gives more insight into the quality of customer service than just relying on reviews online. With the help of people you know, you can narrow down your list of candidates more confidently and efficiently.
Research local tree companies
When researching local tree companies, take the time to ensure that your chosen one is reliable and provides you with quality services. Check for reviews online and speak to past customers for their experience with the company, as this can be extremely informative. Additionally, make sure that the tree service is properly insured and licensed in case of any accidents or damages to your property during work. Furthermore, always choose an experienced company that understands all aspects of tree care from pruning, and fertilizing to stump removal.
Licensed and insured
When it comes to hiring a tree service company, safeguarding your investment should be of utmost importance. Before signing any contract, it is crucial to make sure the company you are hiring is licensed and insured. A reputable tree service company will be able to provide both professional licence and insurance certificates. Having these documents on file ensures that you receive quality work and protects you from any potential damages or liabilities that may arise during the job.
Ask about their tree service experience
When it comes to hiring the right tree service company, having the right experience is important. Be sure to ask about the past tree service experience of the company you are considering. Find out how long they have been in business, and ask for examples of previous projects they have completed. Ask if any members of their team are certified or licensed arborists, which is especially important for larger or more complex projects. Also, inquire to see if they are insured against any possible mishaps that may arise during their tree services so you know you will be protected from any liabilities. All of this information can help you determine if a particular tree service company is right for your job.
Get a written estimate
When hiring the right company for your tree service needs, it is important to get a written estimate. Not only does this provide you with transparency and a clear overview of the cost associated with the job ahead, but it also ensures that there are no misunderstandings or surprises when it comes to the final bill. In order to make sure that both you and the tree service company are on the same page and understand what services will be provided and at what cost, take advantage of getting a written estimate upfront- it may help save stress in the long run!
Check for reviews online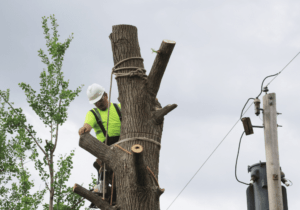 Checking for reviews online is a great way to pick the right tree service company. It's important to look through customer testimonials as well as ratings and reviews on independent sites. That way, you're able to get an unbiased take on what kind of experience people had with the company. Doing research and looking through these reviews will give you an idea of who to hire. It's also a good sign that the tree service companies are proud of their work if they have positive reviews online. Don't forget to check Yelp, Google Reviews, and Home Advisor; these sites have detailed listings that can help your decision-making process when choosing the right tree service company.
Finding the right tree service company doesn't have to be difficult. By following these tips, you can be sure that you'll find the right tree service company for your needs.